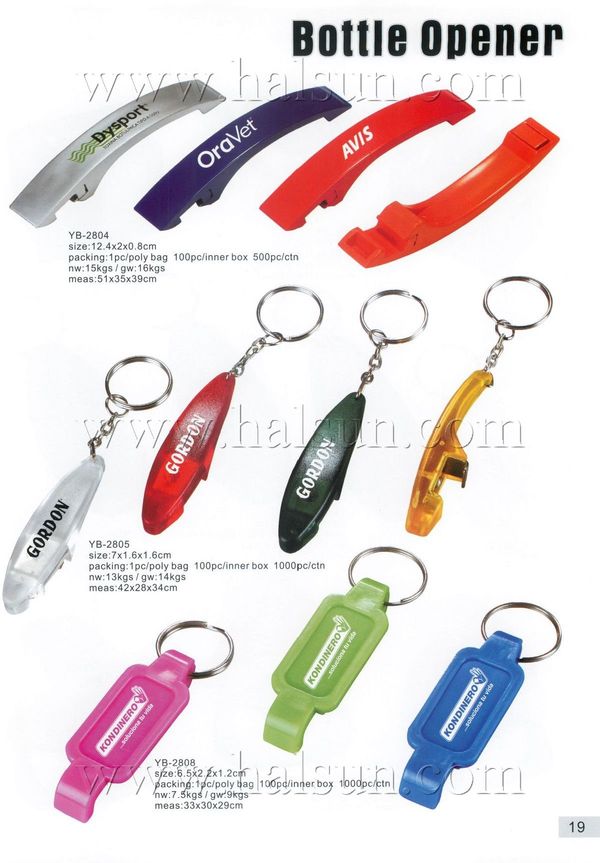 At Halsun, it's easy for you to customize your bottle openers with text, an image or your company logo – making your design as eye-catching as possible.
Handing out promotional bottle openers shows that your company is fun and relaxed. If you're at a career fair or exposition event, hand out bottle openers with text that lets them know that the drink is on you. Now your customers will open a cold one and think of your company. Or if you work for a business that signs long-term work contracts with clients and customers, thank them at the beginning or end of the contract with a bottle opener and custom can cooler to toast to your valuable business relationship.
So what's stopping you from cracking open your business potential? Create your own promotional bottle openers today.