Calendar Stylus Pen is 3 in 1 combo which combine ballpoint pen, capacive touchscreen stylus and a pull out dual side full color offset customized printed calendar, which is strengthened with film. With years of experience of supply banner pens to USA and Euro clients, we can delivery your totally customized calendar stylus pens to your door in about 4 weeks.  To ease the order proccess, we also build a online store BayFan.com with free shipping and free setup, you can order calendar stylus pens at our online store at following link: (And send us your artwork via email or dropbox/box/googledrive/etc)
Encounter the smooth experience both on screen and on paper – thanks to its unique and responsive carbon fiber nib for smudge-free navigation and a ball point with a high-quality ink refill.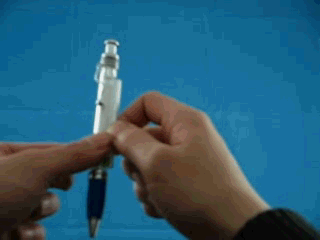 Display your picture calendar inside a calendar stylus!
Calendar Size 6.7" X 2.7" – Retracts Into The Pen (168 x 180MM)
Choose from Single or Double-Sided
An intergrated black soft stylus on the tip of pen for capacitive touch screen mobile phones, iphone, ipad, android tablets.
Colored rubber gripper makes you move the pen with ease and prevents fatigue
Colors: Blue, Black, Red, Purple, Green, Orange and more. (Metallic clip/middle ring/tip)
Ink colors: Blue or Black
Full Color Banner Message Promotional Pens
Minimum Order Quantity – 500
Call for a quote for larger quantity
Delivery time:  4 weeks to your door[1]
View the FAQs for more information
Perfect for:

• Trade Shows

• New Product Roll-Outs

• Souvenir Item

• Team Schedules

• Pharmaceutical

• Maps

• Events & Concerts

• Technical Information

• Quick Reference Guide 

• Self Promotion

• Corporate

• Banking

 

• Political Election Campain

• Visitor informations

• Reference Sheets

• Price lists

• Time Tables

• Conversion tables

• Special offers

• Promotions

• Sporting ficture lists

• Calendar of events

• Football schedules

• Menus

• Manual

• Advertisement